The Impossible Odds C# Toolkit for Unity is a set of carefully crafted tools to help you kick-start your project's codebase. It's designed with ease-of-use in mind, provides tools to keep your codebase clean and efficient. It combines several utilities and frameworks to help you think more about your game and gameplay design rather than code design.
You can expect to find the following features in this tookit:
All details: GitHub.
Download from: GitHub, or the Unity Asset Store.
License: MIT license.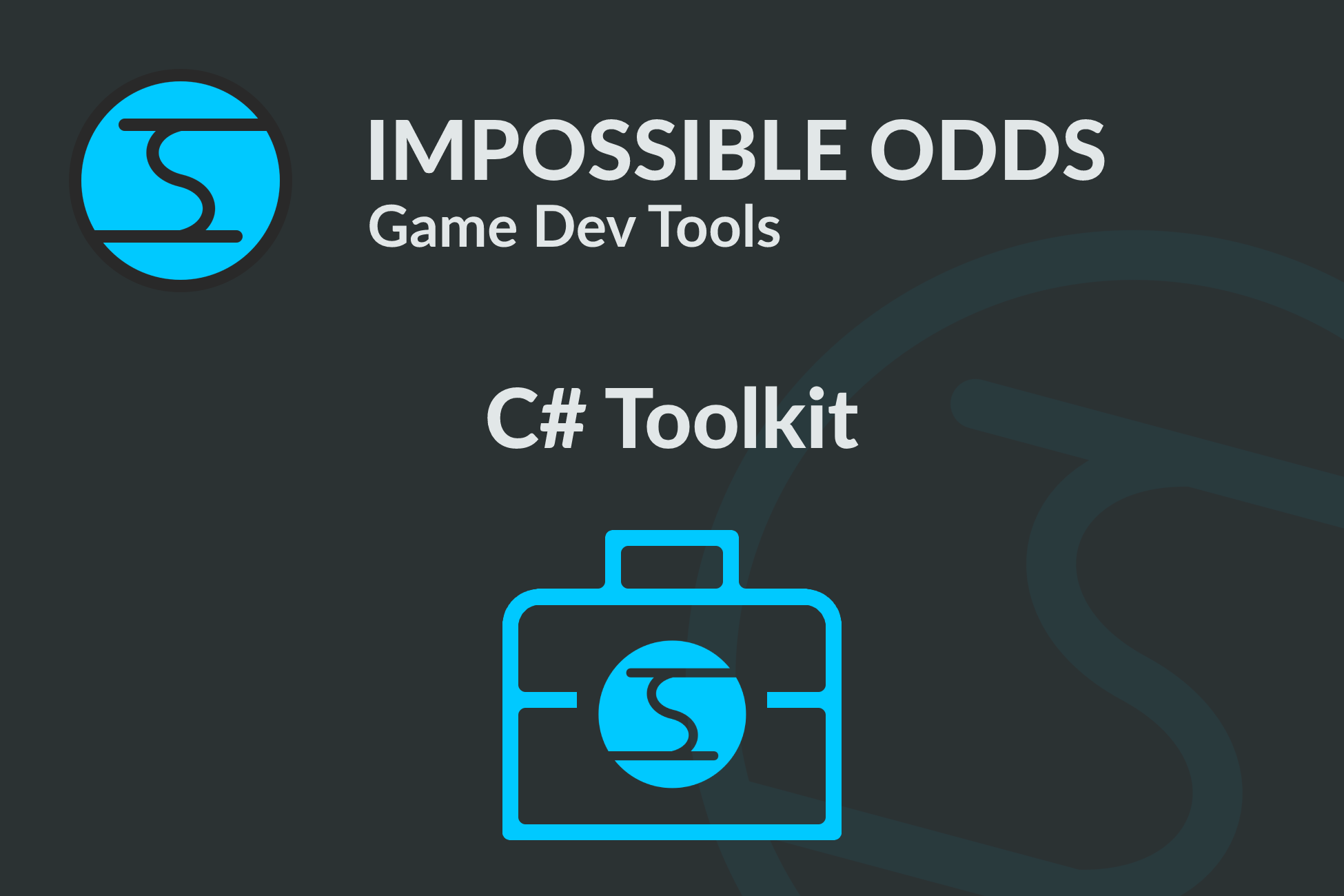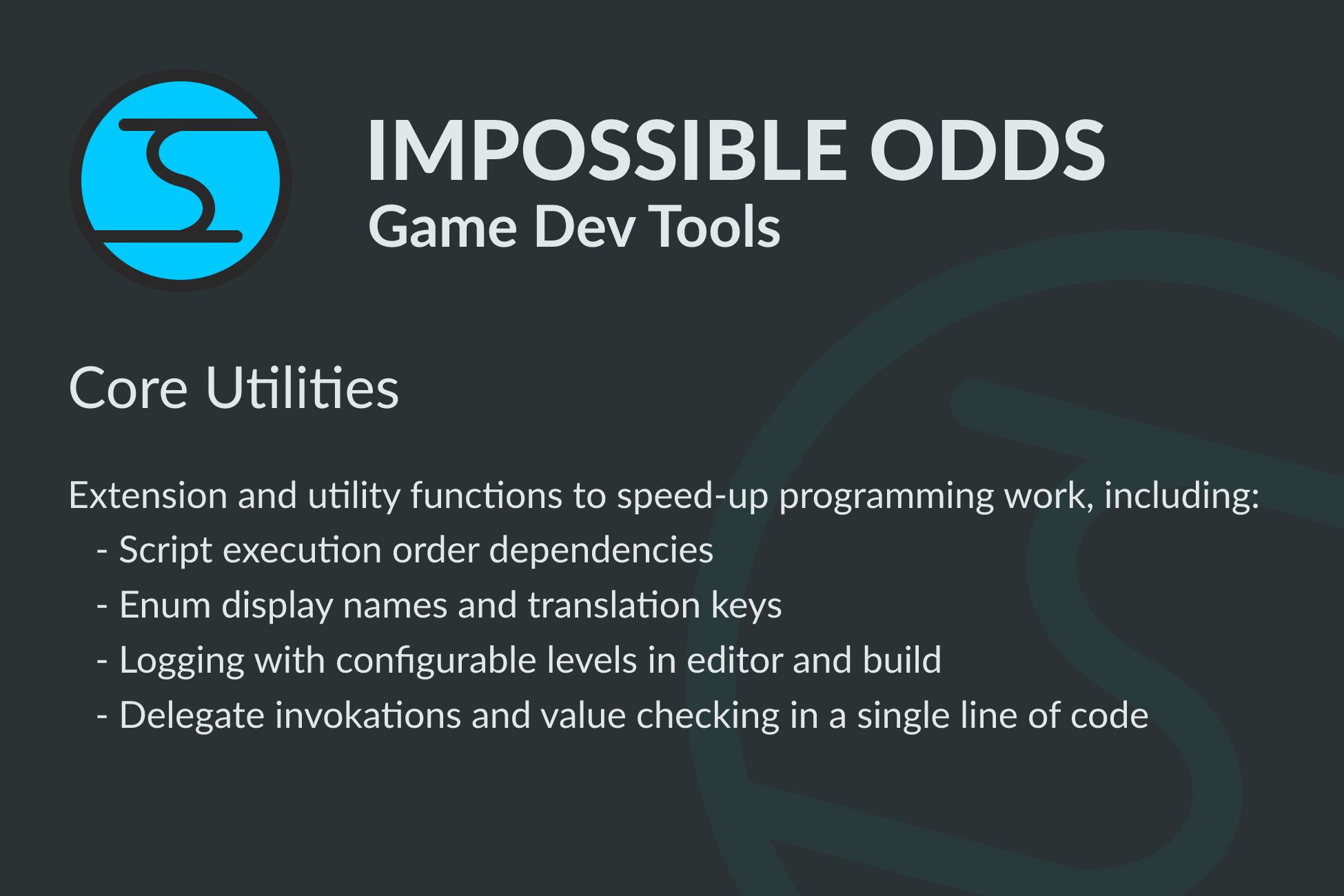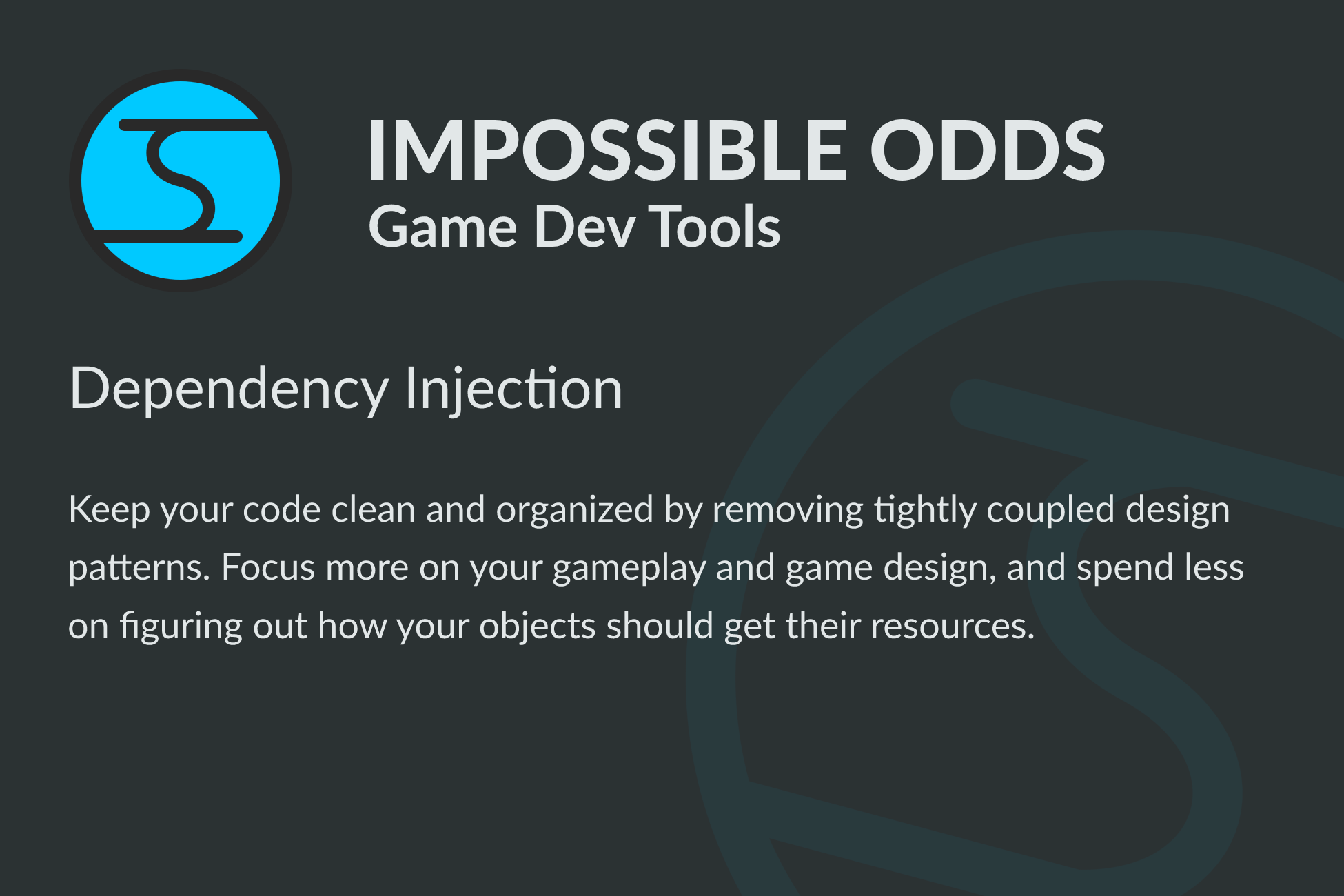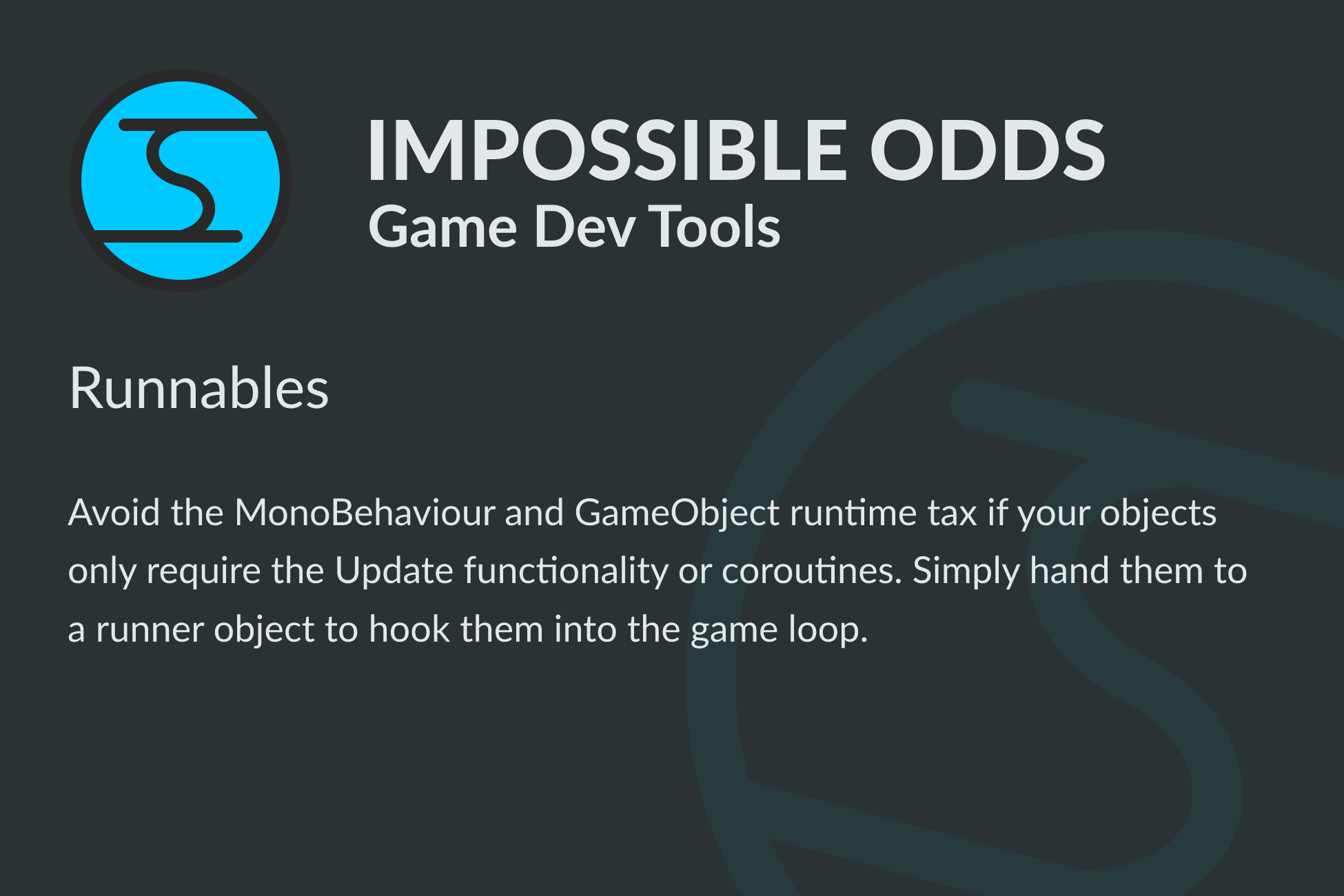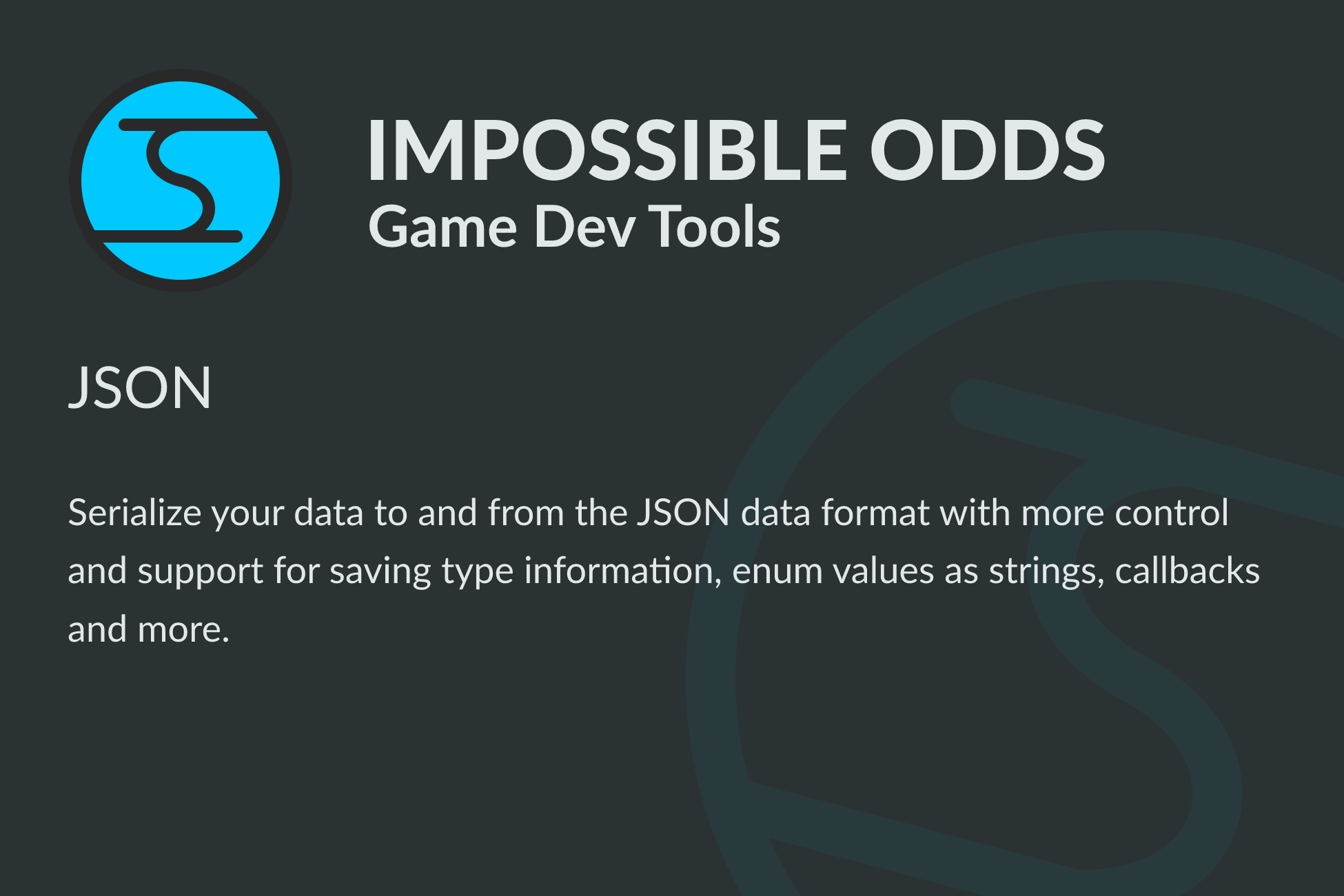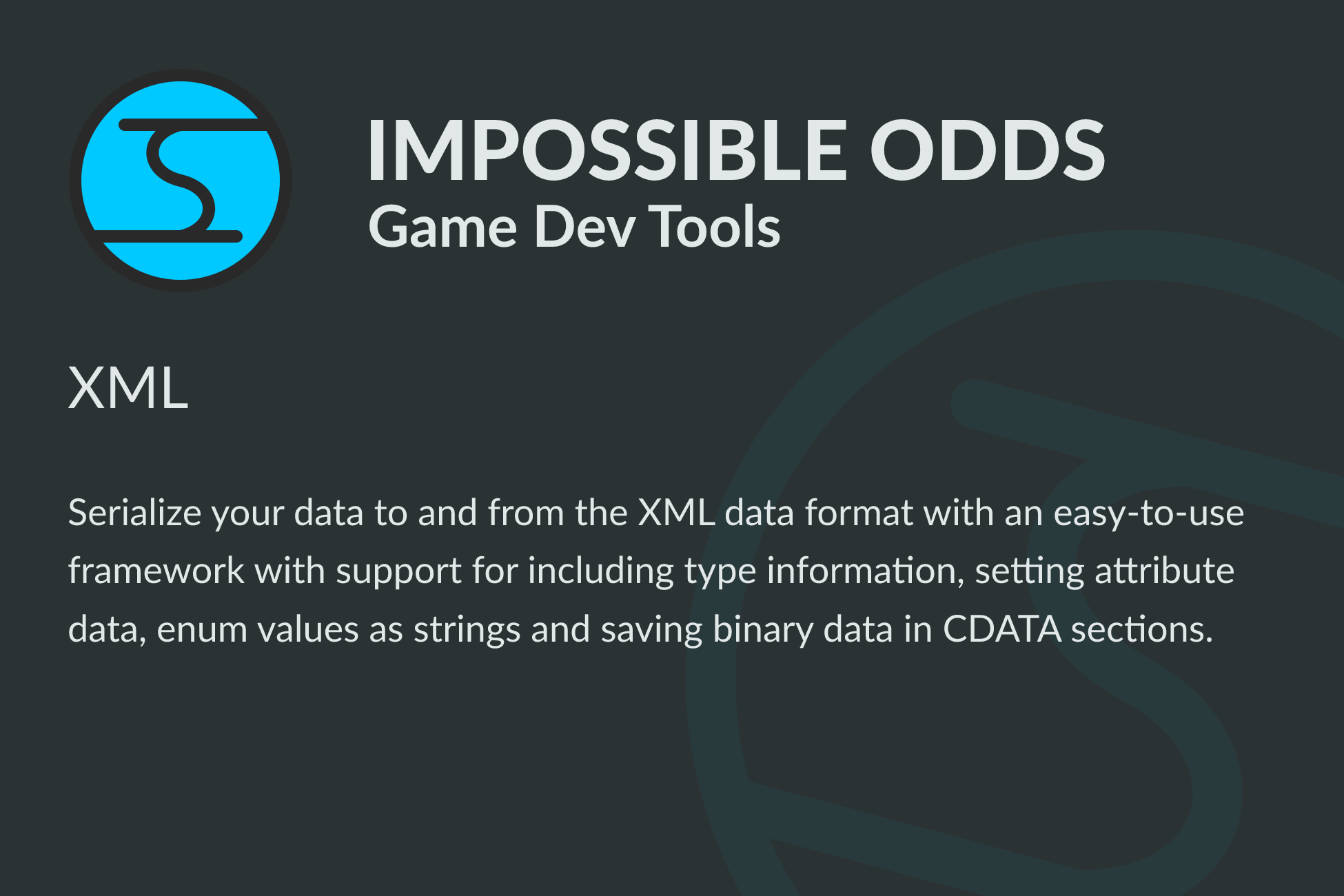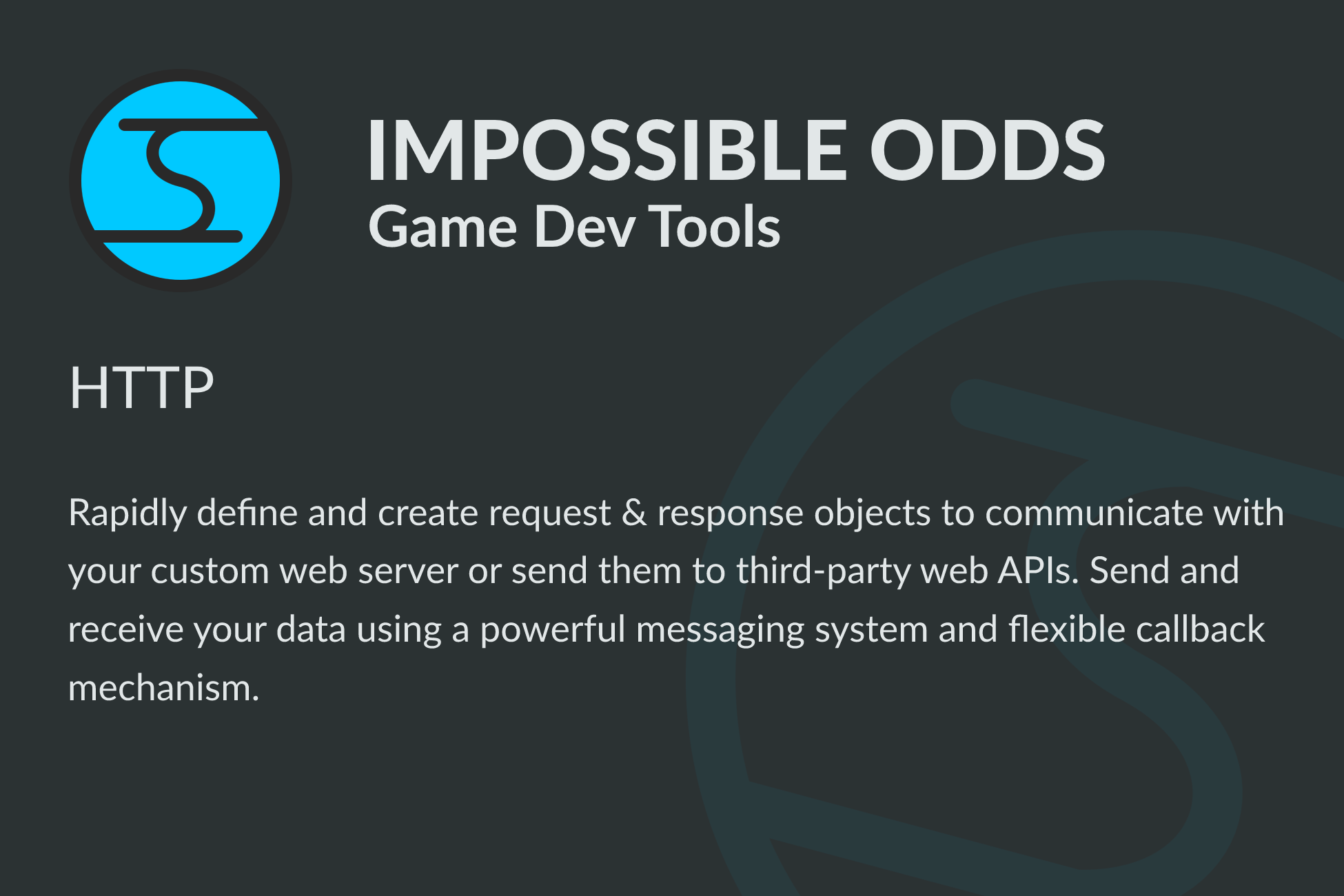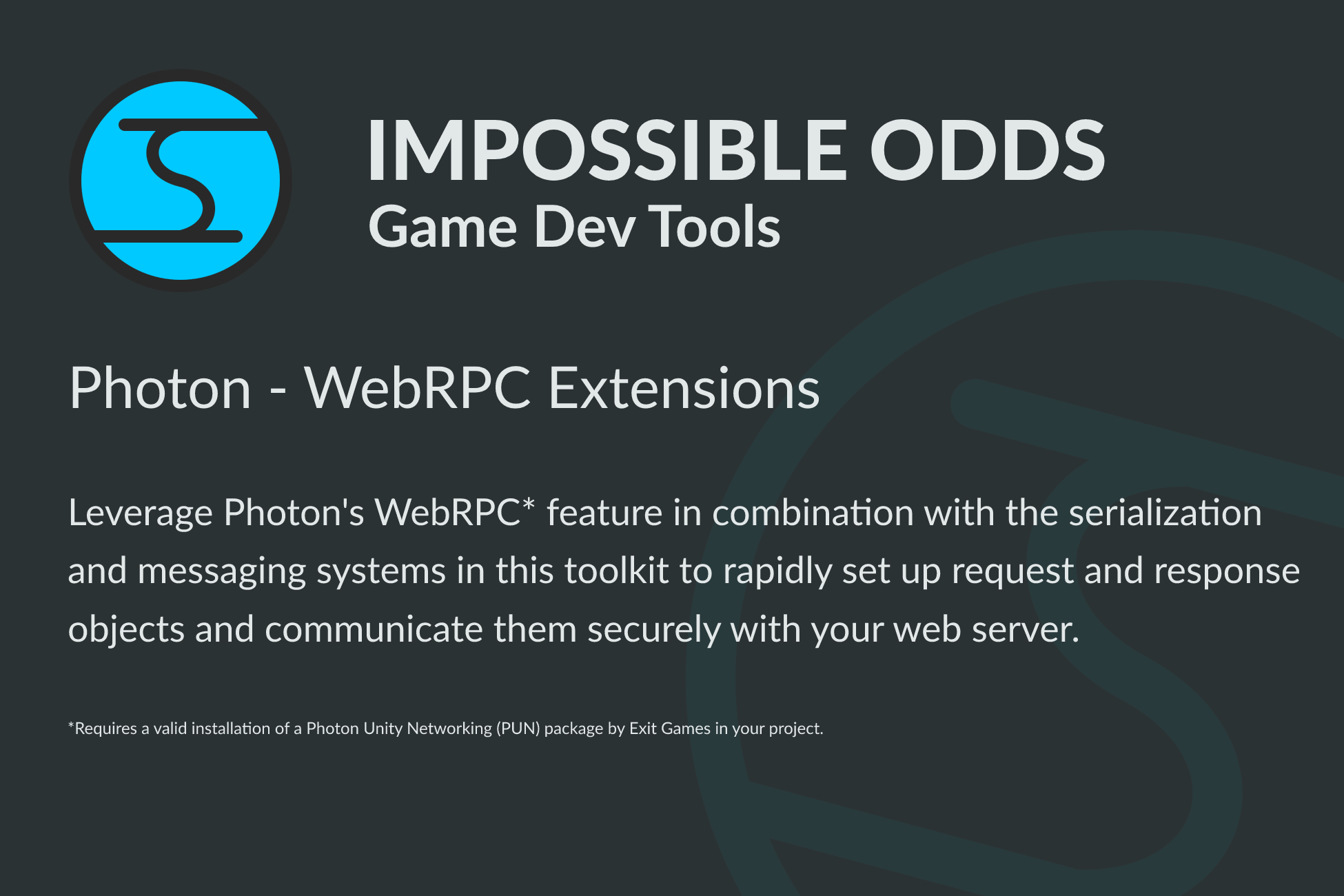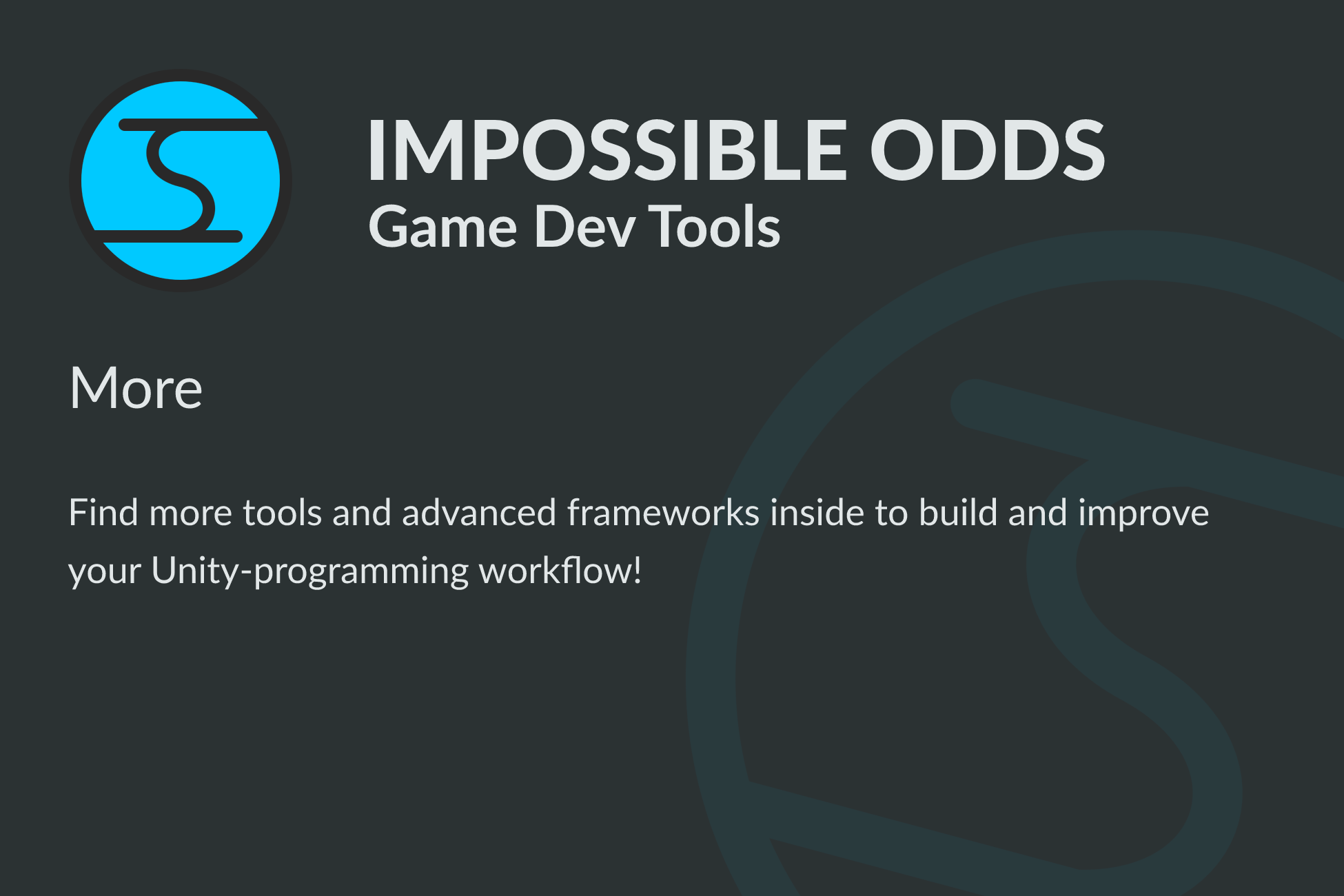 If you want to let us know what you're working on using this toolkit, feel free to message us!